What is a tour and travel agency? A business that sells and books traveler's lodging, meals, tours, and other necessities. Here are the primary advantages of employing a business travel agency to organize your company travel so you can see how helpful they are.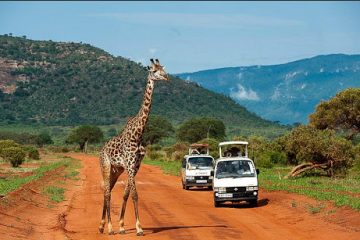 Budget or discounted Travel
Tours and travel agencies can provide you with various benefits, such as price breaks on lodging and travel. The travel and tourism sector's business travel companies frequently reserve a significant number of flights and accommodations for people all around the world. They are in a good position to get better deals or airfare reductions as a result of this. You are more likely to receive a special deal by working with a tours and travel agencies.
Save you both money and time
Using tours and travel agencies has obvious benefits in terms of time and cost savings. They can quickly find you the greatest discounts thanks to their relationships in the business and their knowledge. The majority of companies select business travel suppliers that have a focus on serving clients in their own sector. This is quite advantageous because the knowledgeable corporate travel firms can optimize your travel plan, saving you time and money.
Availability of assistance 24/7
When you or your staff need assistance prior to, during, or after a trip, your tour travel agent serves as an emergency contact. You will almost certainly require the assistance of the tour  agent whether you are traveling domestically or abroad, especially if you don't speak the local language.
Read more here.
Internal Information
Tours and travel agencies can give you insider knowledge that isn't generally available to the public because they have years of expertise in their industry. Their extensive knowledge and insider access keep them abreast of the most recent developments about flight price fluctuations.
Their insider information also makes it possible to adjust your itinerary without incurring additional costs. A corporate travel advisor can alter plans in all ways for little to no additional cost to you, saving your company money.
Abiding with corporate travel guidelines
Any business, large or small, with workers who travel for business must implement a corporate travel policy to make sure their workforce adheres to the fundamental guidelines. By educating your staff on all the acceptable possibilities, a business travel agent aids in the enforcement of this policy. By employing a corporate travel agency, you can rest easy knowing that your staff members are following the company's travel guidelines without having to put in extra work to monitor compliance.
More Resources Are Available
You may get full access to all the tools you need from tours travel brokers to ensure that your work trip goes as planned. These agents research all elements that can influence your travel using the greatest online resources. Additionally, they may print your tickets, research probable delays, confirm that your driver is scheduled to meet you up from the airport, and more.
The Top Travel Reservation Systems
As was already indicated, the greatest internet platforms for booking travel are available to tours and travel agencies. Web-based end-to-end booking is essential in today's corporate travel industry since it reduces the trouble of making separate reservations for flights, hotels, and other services.
You can be certain that you are receiving the most competitive rates by working with tours and travel agencies. The agent use a dependable and consistent booking platform, so there are no secret tactics involved in the procedure.
Ready for your great African Safari? Hirola Safaris is there to make sure you have the safari of a lifetime.
Contact us and get the fun you deserve.